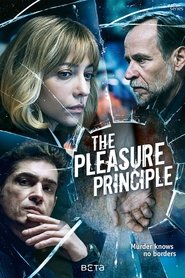 The Pleasure Principle
Mysterious murders has been committed in four post-communist cities: Warsaw, Prague, Odesa, and Leipzig. The investigations are carried out by three absolutely different in many aspects criminal police officers. Independently of one another, they soon come to the conclusion that all four murders are connected. Now, to solve the crimes they have to work together.
Vues: 1944
Genre: Crime
réalisateur: Dariusz Jabłoński
Acteurs: Karel Roden, Magdalena Boczarska, Małgorzata Buczkowska, Mirosław Baka, Mirosław Haniszewski, Nataliia Vasko, Robert Gonera, Sergiej Strelnikow, Stipe Erceg
Studio: Apple Film Production, Canal+ Polska, Česká televize, Moloko Film, Star Media
État de la télévision: Ended
Durée: 56 Min.
Libération: 2019